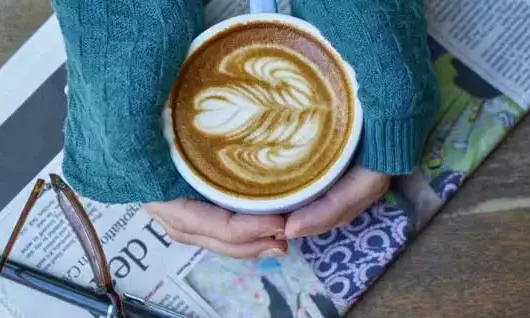 Discover your new dashboard!
Prepare a cup of coffee and get comfortable. We'll tell you everything about Roomlala's brand new dashboard, as you can probably notice. To provide you with a better interface matching your rental needs, we have completely redesigned your dashboard. To learn more, follow the guide!
Your notifications are always at your fingertips
Landlords are always informed about their rental requests and reservations on the left side of the dashboard. You are also able to view the details in a simple click.
New feature: Online payment of rent for long-term stays
Landlords can now activate the online payment of rent for long-term stays. In addition to this feature being offered in the email confirmation of a long-term rental, this option is also offered in the dashboard. To learn more about this service, click here.
If the landlord has activated the online payment of rents, the tenant is notified before each payment due date, both on the home page and by email. This feature is convenient and easy to access with your new dashboard!
Overview of what you can fill out in your profile and ads
If your profile or your ads are not 100% completed, we will report the information you did not complete in your dashboard. You can't miss them: they are the items marked with a red cross. You can also optimise your profile or your ad in one click to obtain the best results. To learn more about how to read the red crosses, see our Help Center: click here.
Additional information and further transparency
On the right of your dashboard, you can find new elements. What is the goal? Promote communication between us.
N°1: The new Roomlala News appears, which is probably what lead you to this article. We will inform you as soon as new features on Roomlala are released, or perhaps even if there are new laws regarding room rentals or homestays. With one click, you can view all the "Roomlala News" articles.
N°2: We ask you a simple question: "Would you recommend Roomlala?". It is surely important that we share all our updates with you, and it is even more important that you give us your opinions, suggestions or remarks. Who better than our users are there to evaluate our services and help us improve them? Feel free to share your feedback through this small survey. We promise to take them into account!
N° 3: The quick links! During the transition between the old and the new dashboard, many of the landlords told us that they were missing access to the list of potential tenants. We heard you: access to this page is back in the list of quick links on the dashboard - with some new ones. Go have a look!
We hope you enjoyed reading our updates and that all these new features will help you enjoy Roomlala better! We are constantly listening to your needs and comments, so stay tuned! Each time we update the dashboard or add new items, we'll let you know in the "Roomlala News" section.
See you soon! The Roomlala team