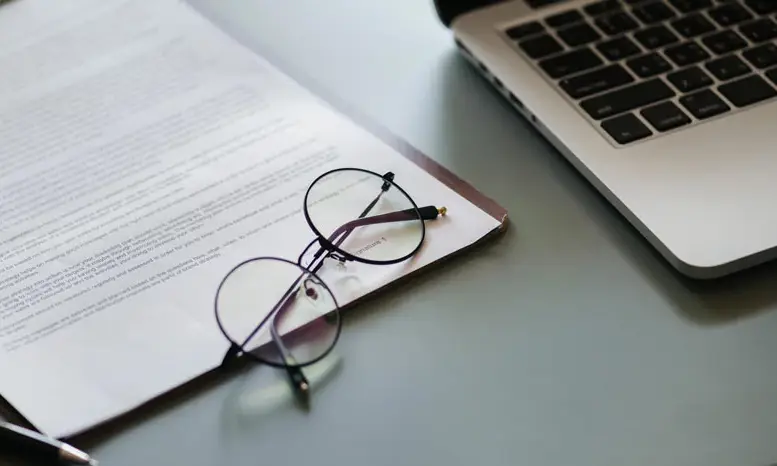 Landlord documents: A guide for first time landlords
Unless you have a degree in real estate law, knowing which documents you need to provide and obtain can be difficult, especially for a first time landlord. While the focus is mainly on rental contracts, there are a plethora of landlord documents, some that obligatory and some that are simply helpful, so we've written this guide to simplify it for you.
What landlord documents do you need to provide?
First and foremost, if you are a first time landlord renting a property in Scotland, Wales or Northern Ireland, you will need to register as a landlord. This is also the case in some parts of England but it depends on your local council.
Regardless of where you live in the UK, you will have to provide the following:
Tenancy agreement Also known as a rental contract, this might be the most important landlord document. It is the contract between the landlord and tenant and states all of the terms and conditions of the lease.
Energy Performance Certificate (EPC) A survey will be carried out by a Domestic Energy Assessor (DEA) who will then give you a rating. As of April 2018, you are no longer legally allowed to rent a property with a rating lower than E and can be fined if you choose to do so.
Inventory If you are renting a fully or partially furnished flat, it is a good idea to make a list of everything the property is equipped with, as well as the condition everything is in, to make it easier to figure out if anything has been damaged or stolen during the lease.
Proof of permission from your mortgage lender If you are still paying off a mortgage for the property you wish to rent out, you must get written permission from your bank/mortgage lender that states you are able to do this.
Proof of putting the deposit in a Tenant Deposit Scheme (TDS) To avoid potential conflict at the end of the tenancy, make sure you can prove that you've put the tenant's deposit into a TDS as it is a legal requirement that deposits for assured shorthold tenancies are put in a scheme.
In England, Scotland and Northern Ireland, you will also need to provide information on renting to your tenant. This is called the 'How to Rent' guide in England, the 'Tenant Information Pack' in Scotland and a 'rent book' in Northern Ireland.
What documents do you need to obtain from the tenant?
Not only is it necessary to provide landlord documents, but there are also documents and information that you should get from the tenant before you sign the rental contract.
Proof of identity Having proof that your tenant is who they say they are is always a good place to start, and allows you to carry out other checks if need be
Proof of Right to Rent If your property is in England, then you have a legal obligation to verify that your tenants have the right to rent. This includes all tenants over the age of 18, even if your tenancy agreement is not in writing, there is no tenancy agreement or if their name isn't included on it. Please note: you must check all new tenants - it's illegal to only check those you think aren't British citizens.
References In order to ensure you are renting your property to someone trustworthy, landlords can ask their potential tenant for references from previous landlords as well as the address(es) and date(s) of these previous rentals.
Proof of income It's important to know that there is a minimal risk that rent payments will come in late, which is why landlords often ask to see an employment contract, recent payslips or bank statements or a letter confirming the benefits a tenant will receive to put your mind at ease
Credit checks To avoid rent arrears, credit checks can be run on prospective tenants to see if they have had any previous problems with paying rent on time, however the tenant must give their permission before this can happen.
Guarantor Form If you are worried that a tenant won't be able to keep up with rent payments, if they don't have proof of income or if they are a student, you can ask them to find a guarantor who will cover any unpaid rent or costs arising from damages if the tenant can't afford the payments.
First time landlords may not be aware of the change in legislation, but as of 1st June 2019, the Tenant Fees Act will stop landlords from being able to charge tenants for any checks that are carried out. You can find out more about the Tenant Fees Act in our article here.